Simple music.
Simple life.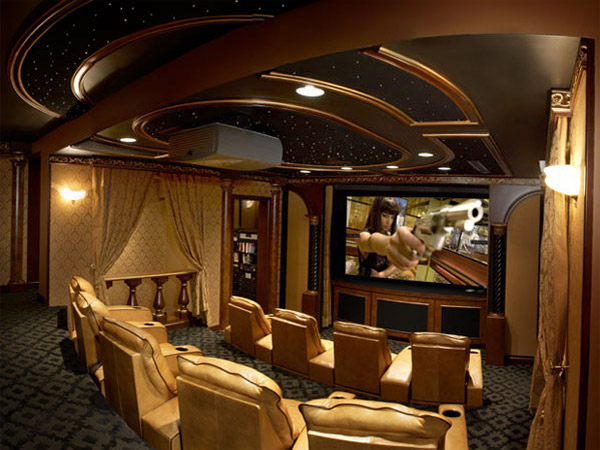 Welcome to Audio Video Tek, where we serve the upstate New York and north-eastern Pennsylvania regions with inventive and superior audio visual systems for residential and commercial applications. We strive to bring the very best of technologies to our clients while keeping the reliability and operations simple for all levels of users.

While our main expertise may be in the audio and visual industries, we offer many kinds of technologies and services throughout our company. Operations such as networking infrastructures, product design and manufacturing, general construction including finish carpentry and structural building. There are plenty more services we are able to tackle, so please feel free to contact us with any questions about the type of service you are seeking.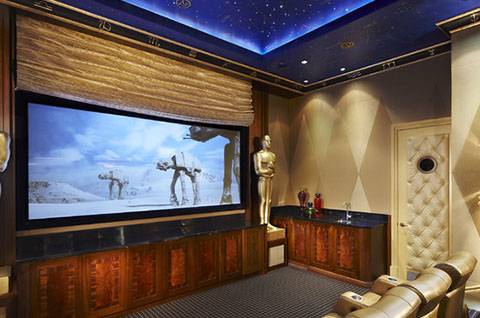 Home Cinema
One of the most luxuriest features being installed in homes today is your very own personal Movie Theater. There's no better way to immerse yourself in the action than to do so in the privacy of your own home. The quality and feel of our theaters will typically outperform the majority of public movie theaters.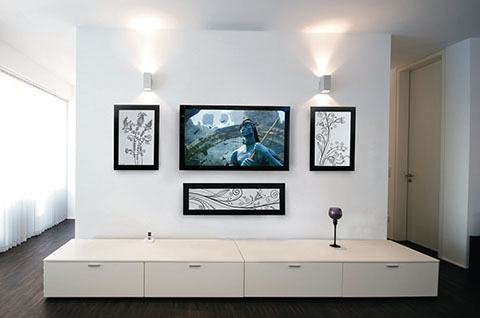 Home Theater
Sometimes houses just don't have the extra space needed to dedicate a room entirely for a Home Cinema, but you still crave that amazing movie experience! This is when we tap into an existing living space and design a smart yet tasteful theater to match your existing decor, or make it disappear with the touch of a button!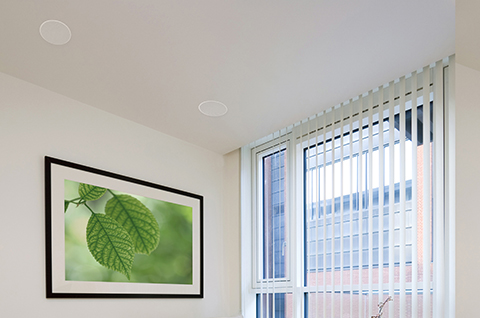 Whole Home Audio
What if you could access nearly every song and radio station available worldwide, plus your own personal music collection, and with the push a button on your mobile phone, tablet, or computer - be able play it in any (or every) room of your home - no clutter, no unsightly components, and speakers that blend into every room. This is how we do Whole-Home Audio!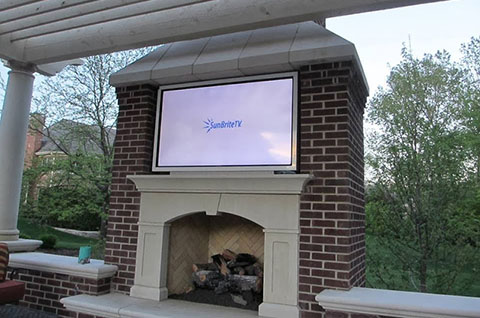 Outdoor Audio/Visual
Do you enjoy that amazing Hi-Def TV you have in your living room? How about the audio system throughout your home? Well there's no reason you shouldn't enjoy those same great luxuries when you walk outside of your home, becuase you can... Just ask us about it!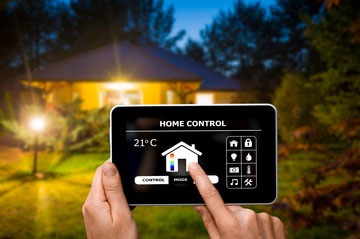 Home Automation
How about you step inside your new home, press a single button, and your entire home comes to life! The lights turn on and adjust to a level that corresponds to the time of day and weather outside, thermal window blinds close on the west side of the house to block out the sun's heat, maybe even your favorite tunes start playing. Home Automation done properly isn't just to show off your high tech devices, it saves money!